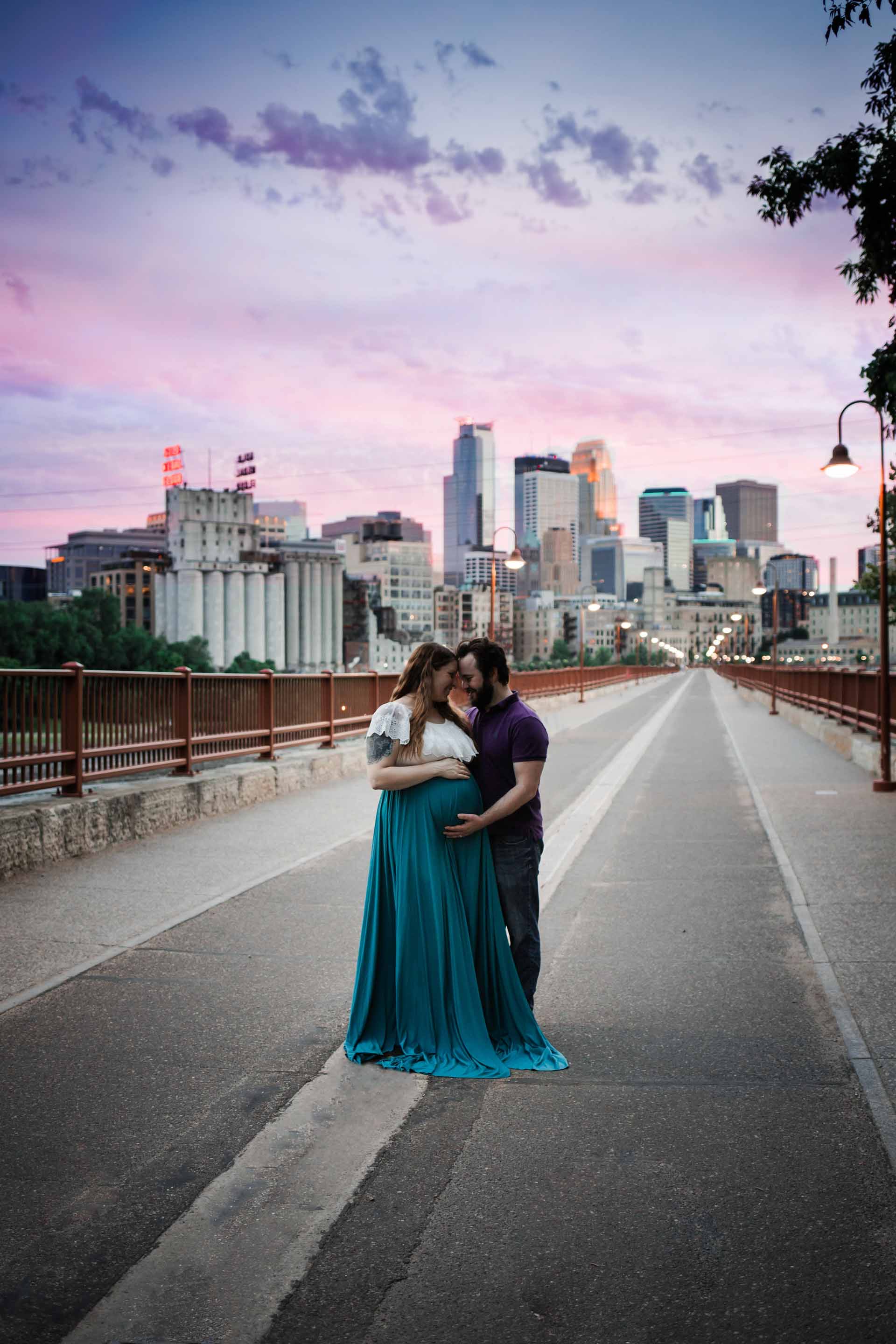 "…above and beyond to make my vision come to life!" -Joan W
Minneapolis Maternity Photographer
Celebrate your changing body and journey into motherhood. Whether your first or fifth baby, we'll make you feel beautiful and glamorous (at least for the day!). Your maternity experience will begin with a consultation and gown selection to make sure your session is perfectly crafted for your style and personality.
Session options and fees can be found here.
The Maternity Client Closet
Access to Client Closet is included in your session fee! If you don't see anything you like, I'm more than happy to add to my collection so you get the perfect gown.
Maternity Photography Portfolio
Jackie
"We had an excellent experience with Tasha. She was quick to respond to our questions and easy to schedule. Her prop selection was great and she even made a little stuffie especially for our shoot. The pictures came out even better than expected. We shot during Covid-19 and felt very safe with all the precautions taken. Will definitely be using her again for baby #2."
Joan
"Our family has been fortunate to know Tasha for years. Tasha has taken our yearly family photos, maternity photos and most recently newborn photos. Tasha goes above and beyond to make your vision come to life! Or you can let her creativity go wild and you will not be disappointed with the final result. Our most recent pictures were of our precious rainbow baby. Tasha understood the significance of his arrival and captured that in every picture. Tasha is great with my 11 year old son, she always manages to get just the right picture that shows his personality in all its glory! While managing my husband who begrudgingly agrees to family pictures once a year! Tasha's work is proudly displayed throughout our house, I would highly recommend her to capture the moments you don't want to forget!"
Kathleen
"Dreadon Studios (Tasha) took my maternity and newborn/family photos and they came out so amazing! Well above expectations. She is extremely professional and easy to work with. I was so impressed with how well she knows how to pose people to make sure they look their best in the photo. I plan on using Dreadon Studios for my son's first birthday pictures as well. I am so happy that I have such beautiful photos that captured the beautiful memories to look back on for years to come."
Follow Me
@dreadon.studios on Instagram